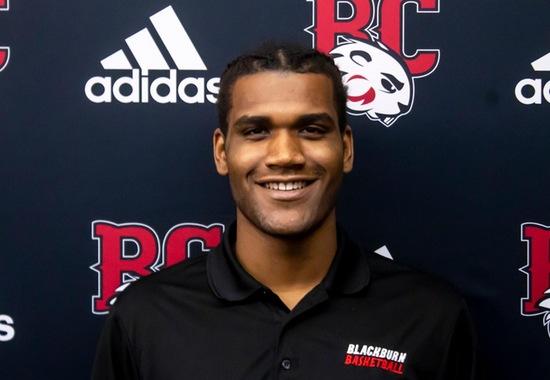 The Beavers won against their rival, the MacMurray Highlanders in a thrilling game that went wire-to-wire with a final score of 90-84. The home team got off to a slow start, trailing 8-0 until and did not get on the board until just under five minutes into the game, Randy Love (23) made a layup to start the offense. The Beavers would outscore MacMurray 90-76 from that point on. This game was decided by three-point shooting and swift defense, as the Beavers made only one more basket and one more free throw than the visiting Highlanders. However, the Beavers made three more 3-point attempts and had 15 steals to the Highlanders' 6. The comeback from being down eight early was lead by Karson Hayes (2) who had game highs 20 points and 6 assists, Nigel Ferrell (13) who had 17 points, and David Lopez (31) with 16 points. Lopez made key three pointers down the stretch that kept the Beaver offense flowing and made MacMurray overcommit on the defensive end. The Beavers also benefitted from a mid-second half surge by Javon Stovall (1) by driving directly into the paint and getting multiple baskets while taking heavy contact at the net. Stovall would finish the game with 11 points on 5-6 shooting from the field.
During the game, Karson Hayes (2) moved up to 15th on the Blackburn Scoring Leaders list, breaking the 1200 career point mark. Hayes, a SLIAC First Team All-Conference Award winner last season, has been a phenomenal leader for the Beavers by setting the tone for this team across his time at Blackburn College and specifically this season where he has drawn the special attention of the Beavers' opponents on defense, having to often beat multiple defenders and expound great amounts of energy in scoring. We wish Karson the best as he continues his senior season.
The Beavers will be back in action in a SLIAC matchup on the road against the Webster University Gorloks on Wednesday, January 15th, at 7:30 PM CTE.